Here is a recent photo of my Harry, now as you can see, he is rather on the large side so please be gentle and no hurtful comments about my Long Beach Boy.
In this piccie he has just stuffed down a lamp kebap, smoked about 20 fags and downed his 10th can of Efes and is just putting his feet up to watch a bit of telly.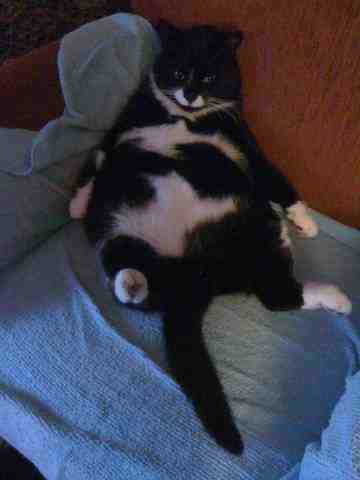 Would anyone like to guess his weight? He must be the largest domestic cat ever to have been born in Marmaris.
Rubes